Touchless Faucet
A Smart Sanitary Design Solution

A sanitary design hands-free faucet for commercial, public and hospitality environments
Commercial hands free faucets are often too industrial looking and suffer from a lack of user centered design. A good looking, modern and functional sanitary design solution is needed now more than ever.
With Touchless Faucet technology and smart sensing features, this elegantly designed hands-free faucet was designed for ease of use, sanitary concerns and performance.

Supported by emerging trends and cutting edge technological advancements, the Touchless faucet began in parallel path development between the sponsors engineers and the design teams including Principal Design.

User Centered Design Scenarios
Having technology is one part of the equation, as sketching numerous aesthetic options is also. The most challenging work begins with understanding the sanitary design needs of the consumer and end user.

CAD Development and Integration
Once a proprietary system of use and engagement is tested and confirmed, we seamlessly integrate our design efforts with the electronics and UX design teams.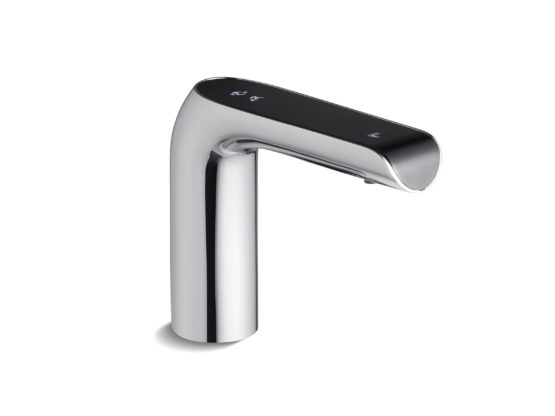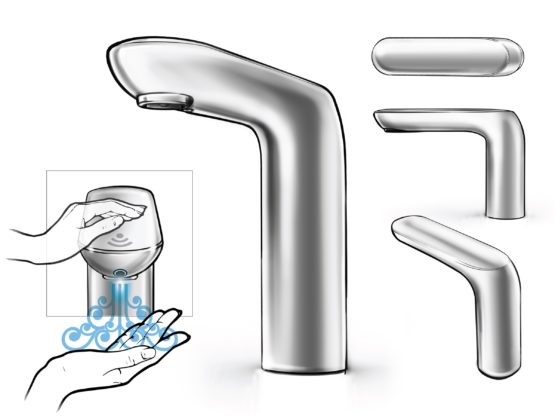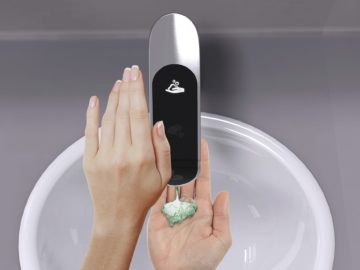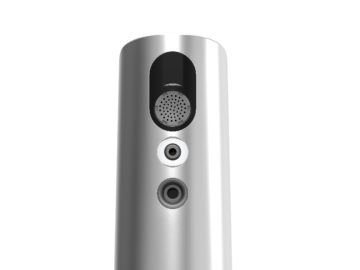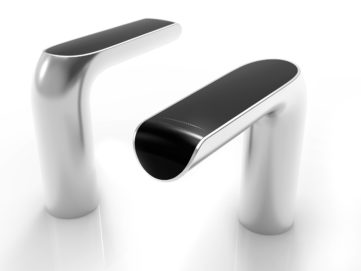 The sanitary product design process can be customized to apply effectively to the needs of the customer and adapt to changing business objectives, but Principal Design's 5 step process is a framework that guides the team & solves the needs of the end user to create breakthrough products.

Principal Design approaches every project methodically. With the global pandemic in full swing, we are increasingly engaged with new and existing customers seeking design innovations in product interactions and material selection. The success of our processes purposeful, user-centered design approach applies to sanitary design concerns as well. Organized into the five stages most proven to leverage our design efforts, Principal Design's purpose-driven frameworks were developed and refined to reduce risk while balancing exploration with execution. Our creative strategy is divergent to leverage resources and discovery, and convergent to select for the best opportunities. while the stages of the process are opportunities to reflect on and refine the sanitary product design's user, materials, and marketing strategy.