Butter Boss
This Novel Kitchen Tool Design is a Better Butter Dish

It's "The chapstick of Butter"
Butter Boss is a novel kitchen utensil design or 'gadget' and is a more functional and useful type of butter dish. It fits a standard 1/4lb stick of butter and features a measuring cap and heat resistant nylon material (similar to a spatula). It's a 'twist-able' butter dish/dispenser!
This new kitchen tool design can be used directly on hot surfaces such as a frying pan, grilled cheese sandwich, or barbecue grill. It's great at the dinner table for corn and is perfect for camping or tailgating. Kids love it, and grown-ups find it useful in baking, portion control, and simple refrigerated butter storage. Give it a twist and scrape a butter knife across the opening to shave a perfectly melting sliver of butter onto any surface, or get messy and plunge it into your stir-fried veggies!

An opportunity was identified to address an unmet user need. The heuristic was a common occurrence. have you ever simply grabbed a butter stick wrapper-on and got to cookin'? Maybe a new kitchen utensil design is needed to address this common behavior of home chefs?

Surprisingly, with some careful patent research, we were able to discover and develop Butter Boss's unique design and user functionality and be awarded a Utility Patent for our in-house invention.

Manufacturing and Marketing
Successfully funding a crowd marketing campaign allowed us to source tooling and manufacture our first production run (sold out). We are currently making upgrades to the design and packaging for version 2.0, and expect Butter Boss to be a new staple of clever kitchen utensil design.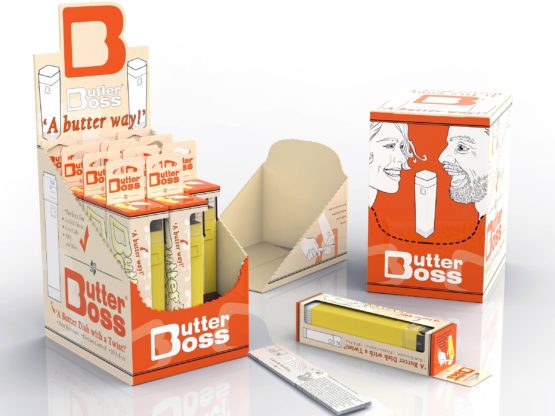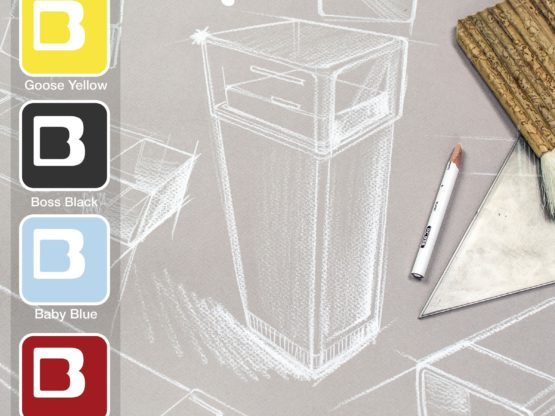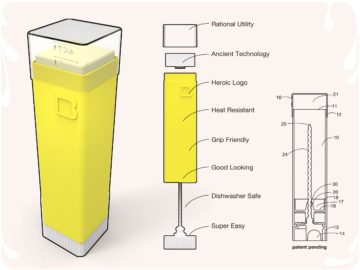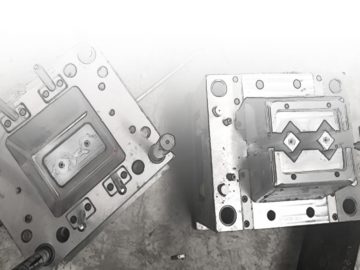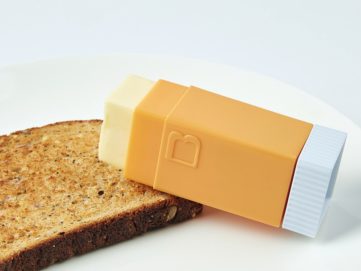 Principal Design's 5 step process is a framework that guides the design team and encourages communication and coordinates activities into stages with gates for reflection and refinement. While the product development process can be customized to apply effectively to the needs of the customer and adapt to changing business objectives, it is flexible enough to scale to meet any challenge.

OUR Principal DESIGN PROCESS
Principal Design approaches every project creatively, yet methodically. Organized into the five stages most proven to leverage our design efforts, Principal Design's purpose-driven process came about organically, but was further developed and refined to reduce risk while balancing exploration with execution. Our creative strategy is divergent to leverage resources and discovery, and convergent to select for the best opportunities. Each stage of the process is an opportunity to reflect on and refine the design and specifications for impact. The success of our product design process for product development depends on a purposeful, user-centered design approach. We can employ our expertise to projects of any size, and innovate in any product category, including such whimsical gadgets in kitchen utensil design.