The Matrix Gate Trainer is designed as a modular system to accommodate a range of user mobility. The platform relies on the unique extruded aluminum frame. Components and assembly are attached via the universal channel, this enables the customer's intellectual property to be used elegantly in the patient's therapy environment.
Therapy patients with partial spinal cord injuries traditionally require support from multiple caregivers while in therapy sessions. With standard design medical products, a patient will need at least two therapists assisting their motions as they train their walking 'gate'. One of the two therapist would need to be on their knees, manually assisting the patient's leg movements.
Among other problems to be solved, the customer came to us to develop the best design solution for their innovation which would utilize a system of cords to eliminate the need for this second, kneeling therapist. An attractive, lightweight, adjustable, and durable design solution was achieved by selecting an appropriate design medical products material and manufacturing process.

Understanding the customer's business objectives and confirming their existing prototype and user scenarios lead to an efficiently iterative concept sketching phase.

Reviewing and refining the specifications from resulting observations & discussion, we define the scale, range and functionality of the concept feature set.

Structural Design & Assembly
In CAD we define the finite assembly strategy, material selections, and refine the range of adjustability and user scenarios. To design medical products often requires great attention to the needs of the user.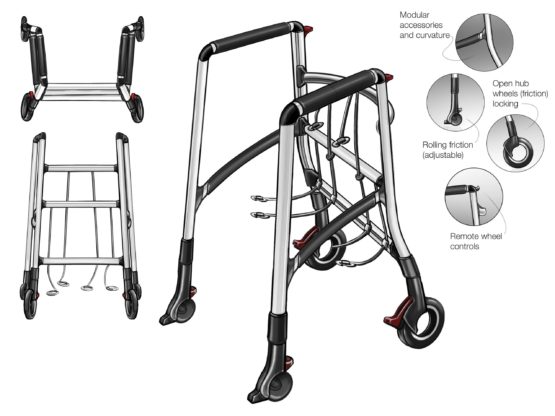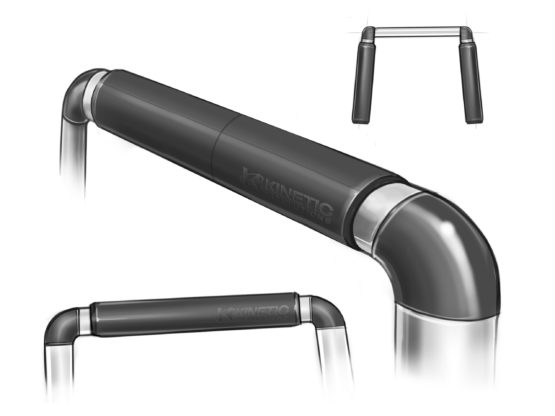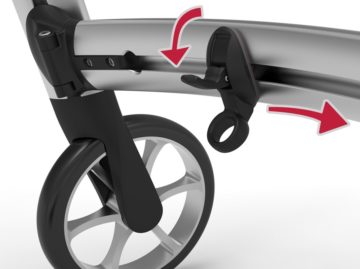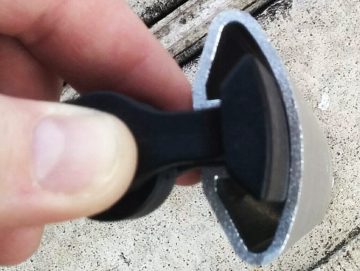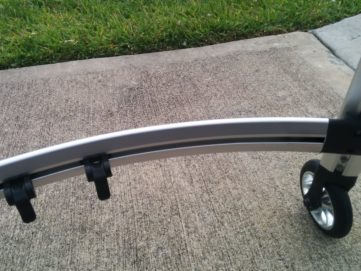 Principal Design's 5 step process is a phased approach that encourages communication, guides the design team, and helps to spend budgets wisely. While the product development process can be customized to adjust to the needs of the customer and adapt to changing business objectives, our focus is always towards the patient, caregiver or end user when we design medical products.

Principal Design's purpose-driven methodology was developed organically, and continues to improve outcomes through risk management, while balancing exploration with execution. Our creative strategy is divergent to leverage resources and discovery, and convergent to select for the best opportunities while focusing on the end user. Principal Design approaches every project methodically, and great products depends upon the clarity and strength of the process employed to develop them. We've found through years of practice that our five stages are necessary to design medical products.